HV DC Superimpose Impulse Test System
FSHV / LEIYU

CHINA

90-120 Days

FSDCIG
Polarity reversal HVDC superimpose impulse testing for EHV DC cables.
According to HVDC cables test standards, in addition to routine electrical performance test, there is an important item DC superimpose impulse test on EHV DC cables.
During DC superimpose impulse test for HVDC cables, test specimen, HVDC equipment and impulse equipment are simultaneously in a high-voltage circuit. In order to avoid HVDC voltage directly apply to the impulse equipment, a blocking capacitor is added between the DC loop and impulse loop.
DC superimpose impulse test has features of large capacity and high voltage level of test specimen, in which the polarity reversal DC superimpose impulse test is particularly strict in requirements of test equipments.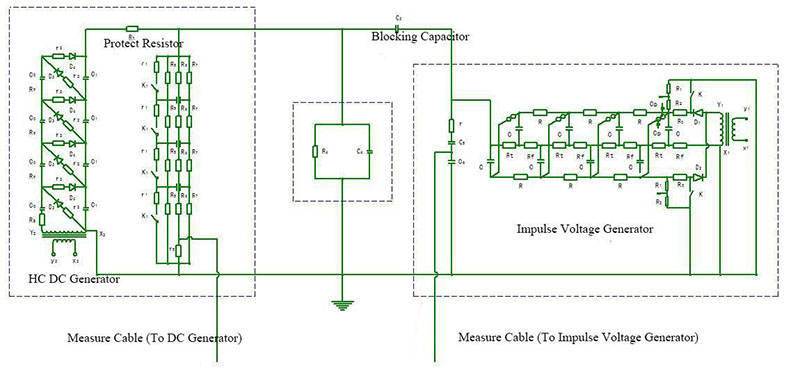 HVDC generator is mainly used for DC high voltage test and combined impulse voltage test of cables and accessories, it should work at rated work voltage at long continuous duty.
Impulse voltage generator is mainly used for the standard lightning impulse and switching impulse voltage test of cable and cable accessories.